UK Events LTD - Welcome to our site
Please take the time to look through our comprehensive website. We have a large range of quolity dance floor and lighting packages to choose from.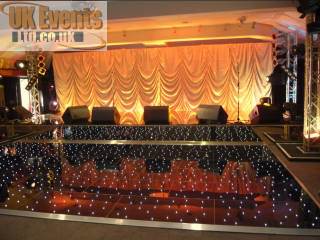 Here you will find almost any type of dance floor to suit your requirements in crewe. We have a large stock of Oak Parquet, Black and White, Pure White, Starlit Pea light in Black or White and the amazing LED Illuminated dance floor.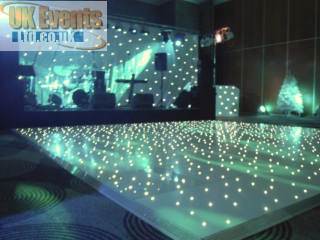 New to our dance floor range, we have all white and all black LED starlit flashing dance floors These are our most popular dancefloors for hire to date. try one of our twimkling dance floors at your next event.
If you require any assistance at all, please click on the Contact Us button where you can fill out the online enquiry form. We will contact you shortly after receiving your form.
New to our stock we are proud to offer the World's first pink starlit dance floor, an animated cocktail bar and 5ft LED love letters.